"We strive to continuously raise the standards of the professional pet care service and retail industry. We care for our pet guests the way we would like our own pets cared for, and we are super picky pet parents!"
Our history:
In 1997, after a very unpleasant boarding experience with their own dog, Paul and Marni Lewis knew they could make the boarding experience better for the dogs. At that time, no Pet Resorts existed in South Florida, so after six banks turned them down, persistence paid off and in 2001 they obtained an SBA loan for 1.3 million dollars. Marni then quit her job at a law firm and waited tables, while Paul worked full time for the United states Postal Service, while the 15,000 sq. ft. Resort was built on a 5 acre parcel in West Ft. Lauderdale. Tail End Pet Resort offered: boarding, grooming, day care and a small Pet Boutique. It was the first luxury Pet Resort in South Florida.
Tail End was featured many times in the Sun Sentinel, was on the front page of the Miami Herald, was voted "Best Place to Pamper your Pet" by City Link Magazine, and was the choice for many Miami Dolphin, Florida Panther and Florida Marlin Players.
In 2008, Paul and Marni sold the business to a national pet boarding chain in order to move to Mount Dora, a smaller town in Central Florida. Their obsession with raising the standards for pet care led to another Pet Resort project on 9 acres. Unfortunately, the economy crashed and one week before the loan was scheduled to close, the bank backed out and all of their savings were lost.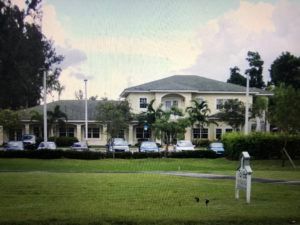 Original project, Tail End Pet Resort – Davie Florida – 2001
The Green K9 Is Born

In 2009, Paul and Marni attempted to start an online healthy pet product store called The Green K9. (Pre Chewy) After giving a deposit to a website development company, they went out of business and kept the deposit money with no online store in return. Facing personal bankruptcy, they persisted and sold their collector Cars, a 1964 Convertible Volkswagen Beetle and a 1964 VW Double Cab Truck. The money was injected into a small space on Main Street in Tavares, FL and The Green K9 brick and mortar store was opened.
The Green K9's mission was to provide customers with pet products, services and education that would help them maintain a healthy lifestyle for their pets, while protecting the environment. The store was focused on providing: Natural, Organic, Holistic, Made in the USA, Recyclable, Recycled and Sustainable pet products and offered dog day care, bathing and pet birthday party services.
The Green K9 continued to grow, but there was not enough traffic in the small downtown area to grow above the break even point. Once the shop reached 26 day care dogs in one day, it was time to move to a larger location in the more populated City of Mount Dora. In 2012, a loyal customer saw potential and fully funded the buildout of the new 7,200 sq. ft. Green K9 location, where boarding and full grooming services were added.
After divorcing, Paul and Marni went their separate ways. Paul Purchased Marni's remaining shares in The Green K9 and is now sole Owner and Pet Food Specialist. And is available most days for product questions and recommendations.
Paul's Background:
Paul Lewis is an Army War Veteran. After college he mastered hydraulics then worked seven years in customer service for the U.S. Postal Service. And is now the sole owner of The Green K9 Mt. Dora
Eco-friendly
Saving our planet one paw print at a time
To reduce our impact and honor mother earth, we have embraced the following initiatives:
Our retail displays are made from 80% recycled, re-claimed and sustainable materials.
We supply only biodegradable corn starch shopping bags and we offer reusable shopping bags.
We recycle all of our glass, aluminum cans, plastic and paper.
Many of our retail products are sustainable, biodegradable, recycled or recyclable.
Earth and pet friendly products are utilized to clean and disinfect wherever possible.
Our Nissan Leaf is all electric with zero emissions.